Vetenskapsrådet Vetenskapsrådet beslutbeslut
Research Close to Practice
Ignite Research Institute is a small, effective, and independent research institute embracing a broad network of researchers, connected in different projects when required. We work close to practice, conducting praxis close research, developing scientifically based methods, and distributing research findings and methods in development projects. Ignite Research Institute is engaged in different projects at the National Board of Education in Sweden, Swedish Schools Inspectorate, several Swedish municipalities, schools and charter schools, as well as Swedish and international universities. We participate frequently, and present our research findings, in national and international research conferences, and publish papers and books.
Ignite Research Institute has its offices in Norrtälje, north of Stockholm, Sweden, and in Altea, Spain. Ignite Research Institute is at present the international representative of the National Paideia Board, North Carolina, USA www.paideia.org. We are also represented in the Advisory Board of Swedish Society for Practical Philosophy, SSPF www.filosofiskpraxis.org, and in the board of Filosofiska www.filosofiska.nu.
Ignite Research Institute is a research institution approved by the Swedish Research Counsil www.vr.se, allowing us to accept guest researchers from Sweden and abroad. Swedish Research Counsil's decision
Research Director Ann S. Pihlgren
Educational researcher and PhD Ann S. Pihlgren is the research director of Ignite Research Institute. She directs the research at the institute and is responsible for the quality in our cooperation with other researchers and organizations within Ignite's international and national network of competence.
Ann's research focus is on thinking, interaction, and the teaching consequences, and she has presented research work on classroom dialogue, thinking in the classroom, Socratic dialogue, student activity and student democracy, leisure pedagogy, principal's feedback to teachers, and student led parent conferences. Her doctoral dissertation, Socrates in the Classroom (2008), was marked as the best dissertation of the year by the Swedish organization Skolporten. She has received the Swedish prize Dagsugglan for her excellent contributions to student democracy in Swedish schools. She is an author and editor of several books on pedagogy and education, e.g.:
Socrates in the Classroom – Rationales and effects of Philosophizing with Children. D. diss. Stockholm University (2008).
Sokratiska samtal i undervisningen. [Socratic Dialogues in Education] Lund: Studentlitteratur (2010).
Demokratiska arbetsformer – Värdegrundsarbete i skolan. [Democratic methods – Working with Fundamental Values in School] Lund: Studentlitteratur (2012).
Det tänkande klassrummet. [The thinking classroom] Stockholm: Liber (2013).
Fritidspedagogik. [The Leisure Center] Lund: Studentlitteratur (ed., 2011).
Fritidshemmets didaktik. [Learning in Leisure Centers] Lund: Studentlitteratur (ed., 2013).
She is published in anthologies, research journals, and educational and teacher magazines and journals. Films from her lectures and educational films can be found on the internet.
Ann is the international board member of The National Paideia Center in the USA, see www.paideia.org.
Broad and long experience in education
Ann S. Pihlgren has broad and long experience from school – as a teacher, principal, supervisor, assessor, quality manager and consultant, researcher, school politician, teacher educator, and vice principal of the university teacher education program. In addition to research and teacher education she is currently working with school improvement, leadership support, mentoring and quality development, as well as pedagogical development, internationally and in Sweden. Some of the recent places where she has worked and lectured are the United States of America, Slovakia, Singapore, Stockholm University, Latvia, Estonia, New Zeeland, Istanbul and Iran.
You find more information and research articles in the Library and the Book store.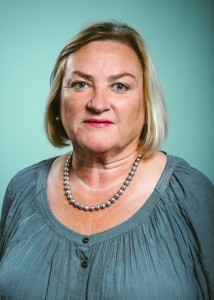 Ignite – the kindling spark!
Professor Morwenna Griffiths at University of Edinburgh has said that a teacher has to be reflective, creative, curious, and flexible to become an expert teacher. Teachers have to burn passionately for their mission. Something has to light the fire, a spark, staying alive long enough for the fire to grow and burn steadily.
Our vision is to be that SPARK, that igniter of sustainable learning processes in all of our cooperating schools.